One Ticket - Literary Salon & Dinner with Author Christopher Castellani "Leading Men"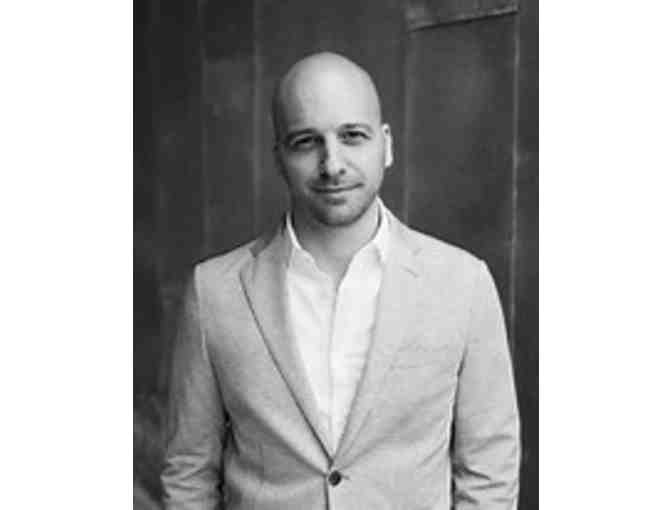 Item Number: 248
Time Left: CLOSED
Value: Priceless
Online Close: Feb 7, 2021 11:59 PM EST
Bid History: 1 bid - Item Sold!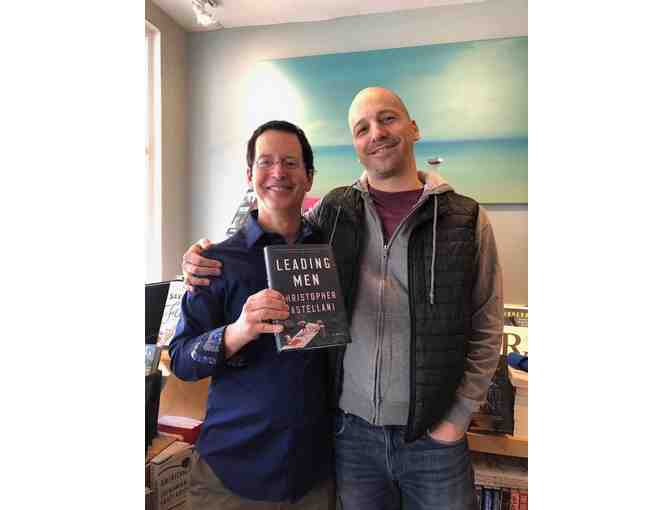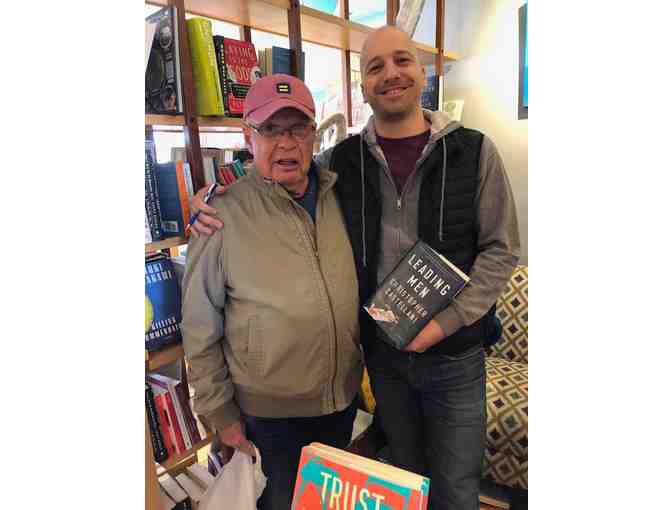 Description
Item Description:Christopher Castellano "Leading Men" will offer a private literary salon where he'll discuss the process of creating "Leading Men" and discuss behind the scenes details of the forthcoming movie (part of which is set in Ptown). Chris Castellani is the Artistic Director of the Boston based literary group, "Grub Street." Chris will be joined by surprise guests...
This intimate Literary Salon will feature delicious food prepared by a top Chef. This private event will also feature mouth watering food & libations, personal signed copies of "Leading Men," photo ops & more. This event will happen at a beautiful private home this Summer (likely in June during the film festival TBD). Each participant will receive a signed copy of Leading Men . Tickets are available in groups of 2 and 1. Details below.
This special event is limited to a maximum of 15 people. This Lot is for 1 ticket.
Fine Print:
This Lot is for 1 ticket.
*COVID-19 Note: If you are planning to purchase a travel package, tour or in person experience, please note that the dates for the trips and experiences may be dependent on regulations for COVID-19 to ensure public health safety and compliance.
Matthew Lopez - "The Inheritance" will be writing the screenplay.
Director Luca Guadagnino "Call me by Your Name" will Produce the Film.
Leading Men
The novel by Christopher Castellani tells the tale of the romantic partnership between Tennessee Williams and Frank Merlo, touted in a synopsis of the film as "one of the most creatively inspiring love stories of the twentieth century."
Matthew López, the acclaimed playwright behind "The Inheritance," will bring the story of legendary dramatist Tennessee Williams to the big screen for Searchlight Pictures. 'The Inheritance' Scribe Matthew López to Pen Tennessee Williams Drama - Variety
López will pen a feature film adaptation of the novel "Leading Men," which centers on the "A Streetcar Named Desire" and "Cat on a Hot Tin Roof" scribe and his longtime partner Frank Merlo. The film is produced by Luca Guadagnino and Peter Spears, who previously teamed for "Call Me By Your Name." This is Spears' second Searchlight project, after Chloe Zhao's "Nomadland," which won the Venice Golden Lion and TIFF's people's choice award.
Leading Men
Soon to be a major motion picture written by Tony-nominated writer Matthew López (The Inheritance) and produced by Luca Guadagnino and Peter Spears ("Call Me By Your Name")

An expansive yet intimate story of desire, artistic ambition, and fidelity, set in the glamorous literary and film circles of 1950s Italy
In July of 1953, at a glittering party thrown by Truman Capote in Portofino, Italy, Tennessee Williams and his longtime lover Frank Merlo meet Anja Blomgren, a mysteriously taciturn young Swedish beauty and aspiring actress. Their encounter will go on to alter all of their lives.
Ten years later, Frank revisits the tempestuous events of that fateful summer from his deathbed in Manhattan, where he waits anxiously for Tennessee to visit him one final time. Anja, now legendary film icon Anja Bloom, lives as a recluse in the present-day U.S. until a young man connected to the events of 1953 lures her reluctantly back into the spotlight after he discovers she possesses the only copy of Williams's unknown final play—written especially for her.
What keeps two people together and what breaks them apart? Can we save someone else if we can't save ourselves? Like The Master and The Hours, Leading Men seamlessly weaves fact and fiction to navigate the tensions between public figures and their private lives. In an ultimately heartbreaking story about the burdens of fame and the complex negotiations of life in the shadows of greatness, Castellani creates an unforgettable leading lady in Anja Bloom and reveals the hidden machinery of one of the great literary love stories of the twentieth-century