KUMON Math and Reading Learning Center $200 off certificate on the purchase of a program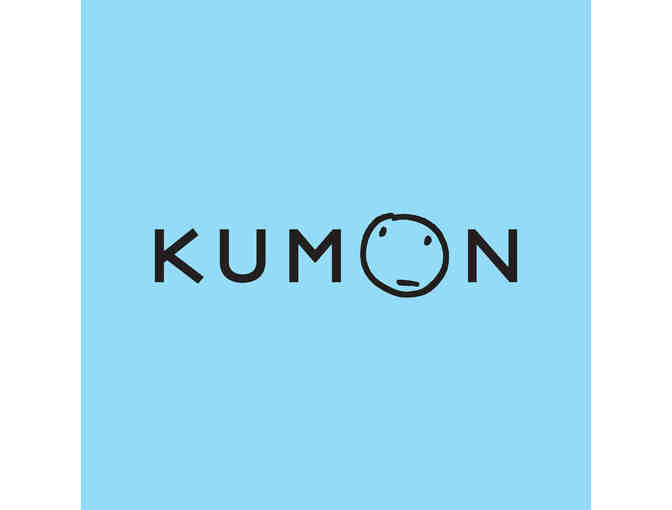 Item Number: 214
Time Left: CLOSED
Value: $200
Online Close: Mar 29, 2023 7:15 PM PDT
Bid History: 3 bids - Item Sold!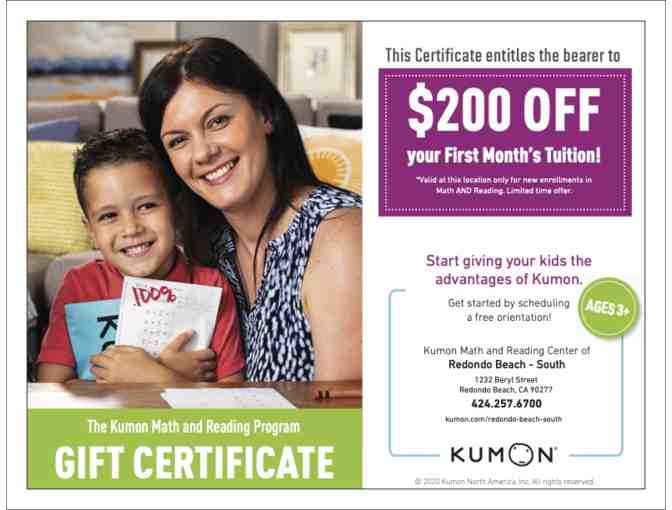 Description
You are bidding on a $200 off certificate that is good for new students only toward the enrollment of your child into the Kumon Math and Reading center in Redondo Beach.
This is a discount offer, so the winner of this aucdtion will be able to use this $200 coupon towards a discount when enrolling but can only be used with an additional purchase payment direcdtly with Kumon to redeem this offer.
Kumon was created by a dad, who wanted the best for his son.
In 1954 Japan, a father and gifted math teacher, named Toru Kumon wanted his young son, Takeshi, to develop a love for learning. He also wanted him to be thoroughly prepared for rigorous high school and college entrance exams in his future.
Short, incremental assignments helped his son to master concepts.
Each day, Toru gave Takeshi short, incremental assignments to complete, allowing his son to master each concept completely before learning a new skill. The method was so successful that by sixth grade, Takeshi was solving calculus problems.
As Toru's son started studying far beyond grade-level, other parents took notice.
As young Takeshi Kumon's ability improved, other parents took notice and their interest in Toru Kumon's unique step-by-step self-learning method grew. Today, Kumon has helped millions of students in 50 countries.
The Kumon Worksheets are the key to your child's success.
You'll find that Kumon is different from passive learning programs. Instead of taking notes, memorizing facts, and being fed information from teachers or a tutor, your child actively develops critical, self-learning skills. K
What to expect
Kumon Instructors will continually review your child's progress as part of grading and evaluating worksheets. This helps the instructor fine-tune individual lesson plans, if necessary. The Kumon Program requires a special commitment on your part, and it encourages regular conferences between you and your child's instructor to help gauge progress, goals, and motivation.
KUMON Math and Reading Learning Center $200 off certificate on the purchase of a program
Kumon Math and Reading Center of REDONDO BEACH - SOUTH
located at 1232 Beryl St, Redondo Beach, CA 90277
For more information, visit the official website of this franchise at: https://www.kumon.com/redondo-beach-south